THE MOBILE FOOD VENDORS ASSOCIATION NATIONAL EXECUTIVE DIRECTOR
Sean Tibbetts was recognized on Hot Dog Vendor Radio tonight.  He is the new Executive Director for the MFVA and I can't wait for you to hear what all he's bringing to the table.  Sean shared some of his background.
IT Nerd 20+ Years
Food Truck Owner and Operator – Cluck'n Burger
10+ years as a Restaurant Consultant  for Fazoli's Italian Restaurants
Founded Bluegrass Food Truck Association
Works closely with Institute for Justice
Works for the U.S. Army and closely with Joe Biden
TONIGHT I GOT CHILLBUMPS
Not only did Sean share his visions and current work with the MFVA, his wife Amanda,  joined in on the live chat during the radio show.  She fielded questions from members as Sean spoke on where the MFVA is headed.
I don't want to ruin it for you and I certainly couldn't do it any justice.  YOU MUST LISTEN TO THIS SHOW.  CLICK PLAY ABOVE.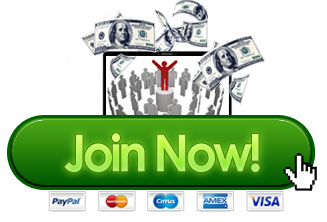 SAVE $30 BY JOINING THE MFVA THIS MONTH ONLY!
I anticipated a price increase.  I knew it had to be.  Sean spoke on this as well and mentioned how the current P&L's didn't support our growth.  My fear was that it would be too high or at least out of reach from other groups.  The NY Food Truck Assoc. fees run $125 a month and I knew this would limit new members.  Fortunately Sean and Amanda wanted to be able to provide all the new features and site enhancements, partners, discounts and vendor files for the bare minimum.  The new price starting January 1st, 2013 will be $129 annually.
I know, it's cheap.  Just my current membership saves me over $350 annually on my cart insurance.  Not to mention the deals at Staples (40% OFF!).  Even better though, you can join now for only $89.99!!!
Because BensCarts.com is a partner, you can save even more.  Members save on Carts, accessories, courses and more.  We proudly support the MFVA and want to provide all their members with the deepest discounts available.  Just one purchase on our site with the MFVA discount will save you more than the membership cost.
GIVING AWAY A HOT DOG CART NEXT TUESDAY ON HOT DOG VENDOR RADIO!
Now's the time.  You can join the MFVA today and save on insurance, supplies, hot dogs, food products, equipment, carts and even on your membership.  Become a part of the biggest and best Vendor Association on the planet.  Learn more by clicking the play button above and sit back and be amazed!
I WANT A STICKER!
Click the sticker below and they will send you one for free!  Put it on your cart or concession trailer.